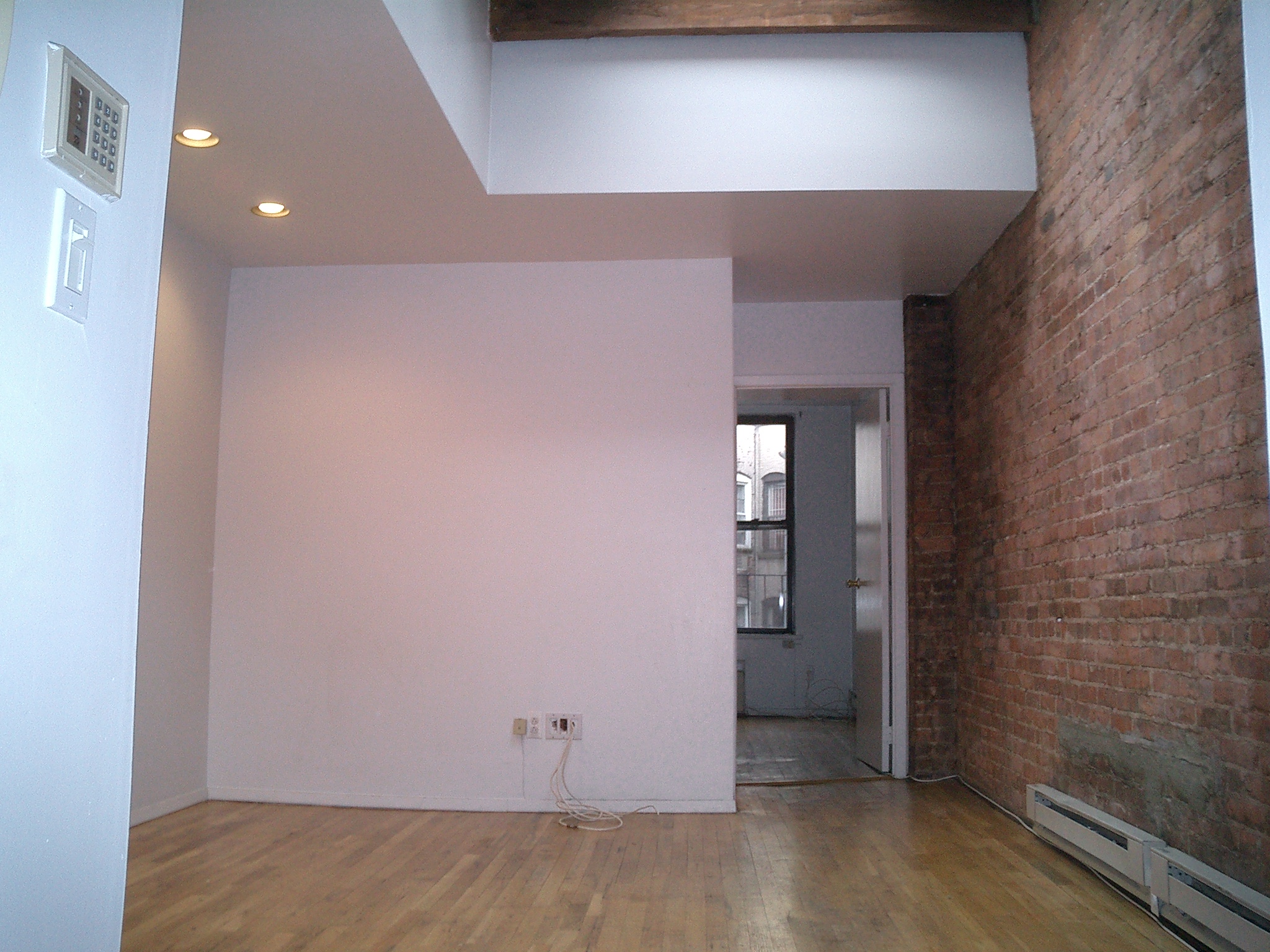 Here is a photo of the living room looking into the bedroom.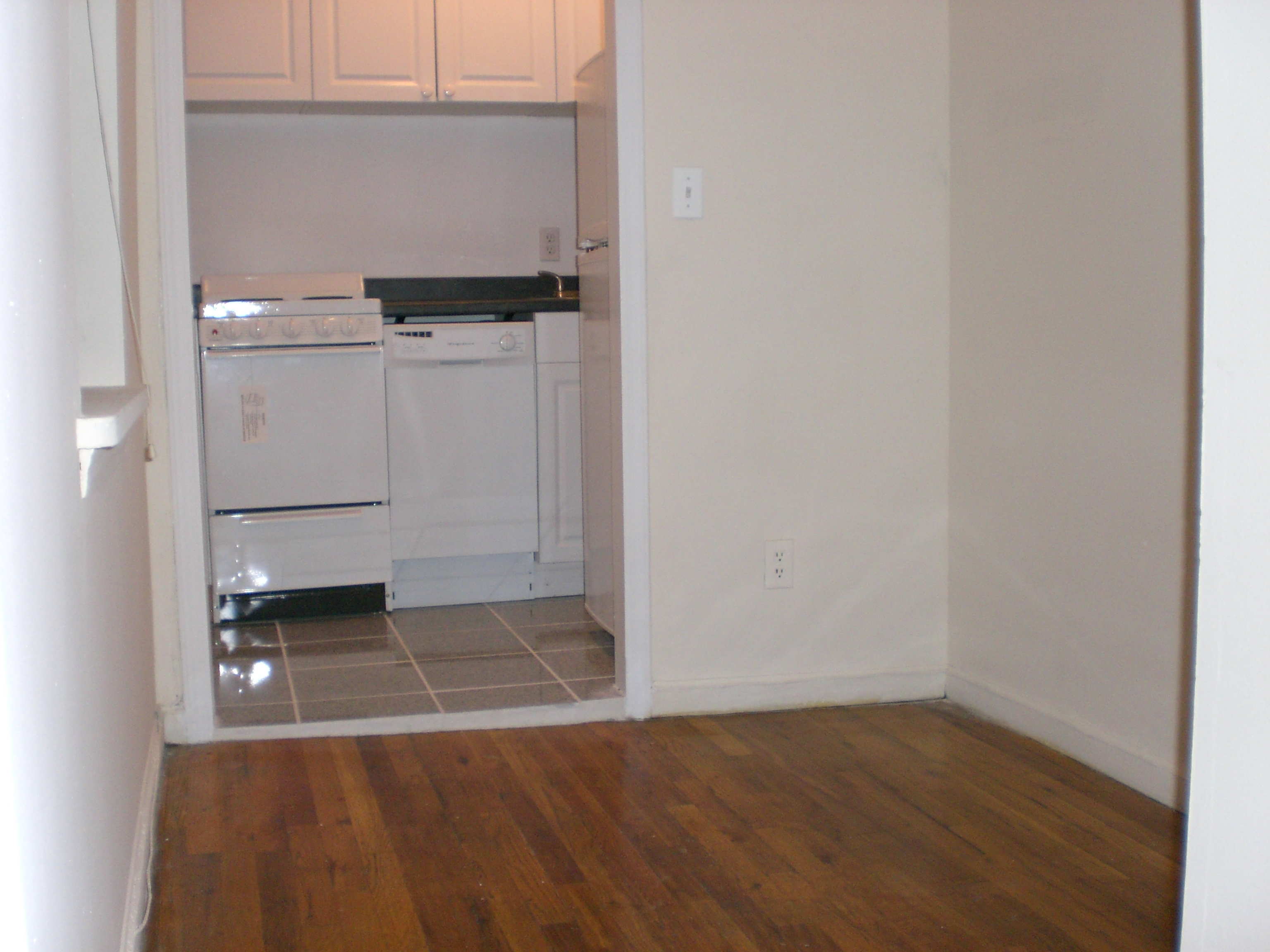 Enjoy a nice meal in a detached dinning area just off the living room.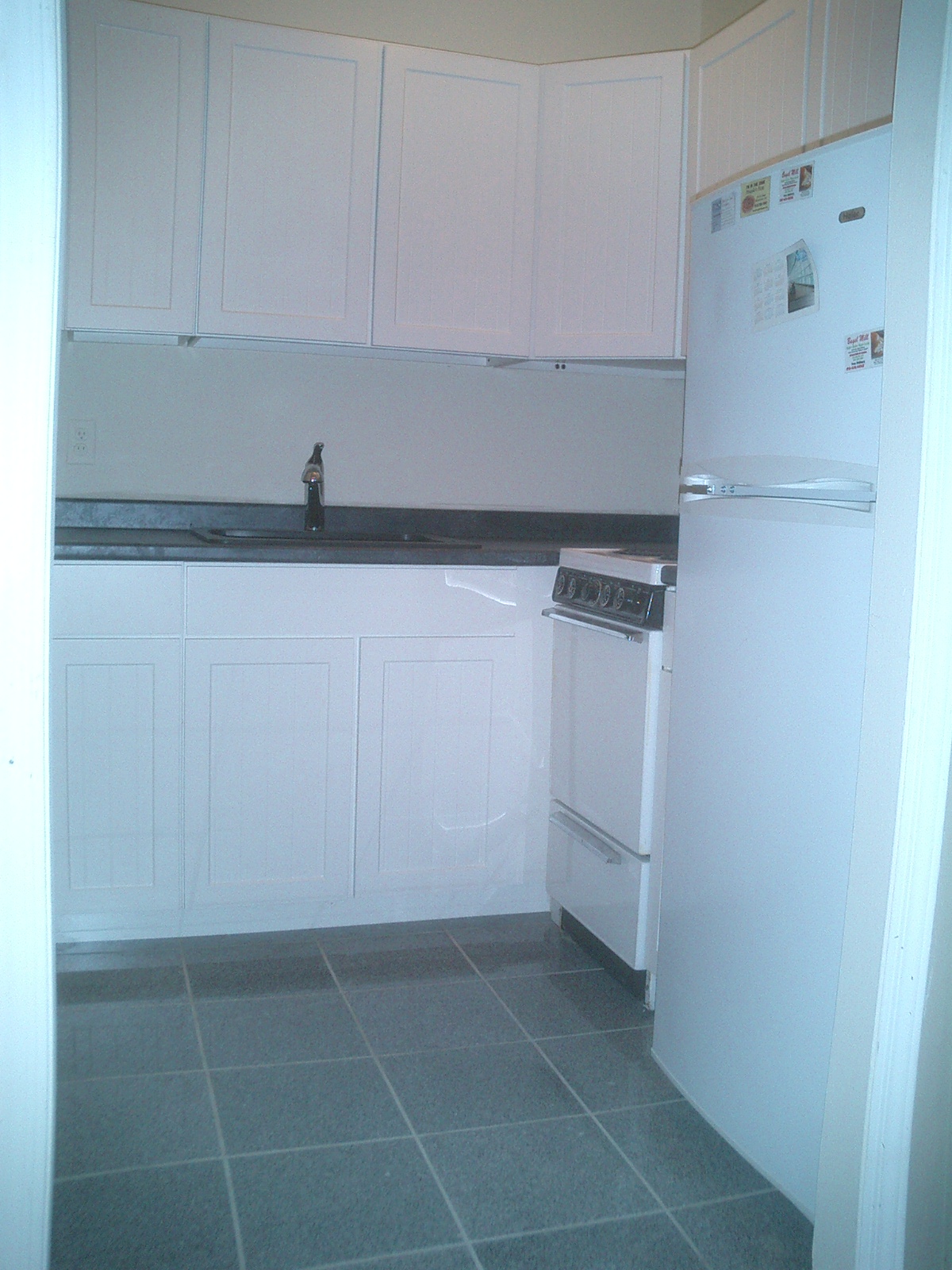 Here is the new kitchen style with dishwasher not shown.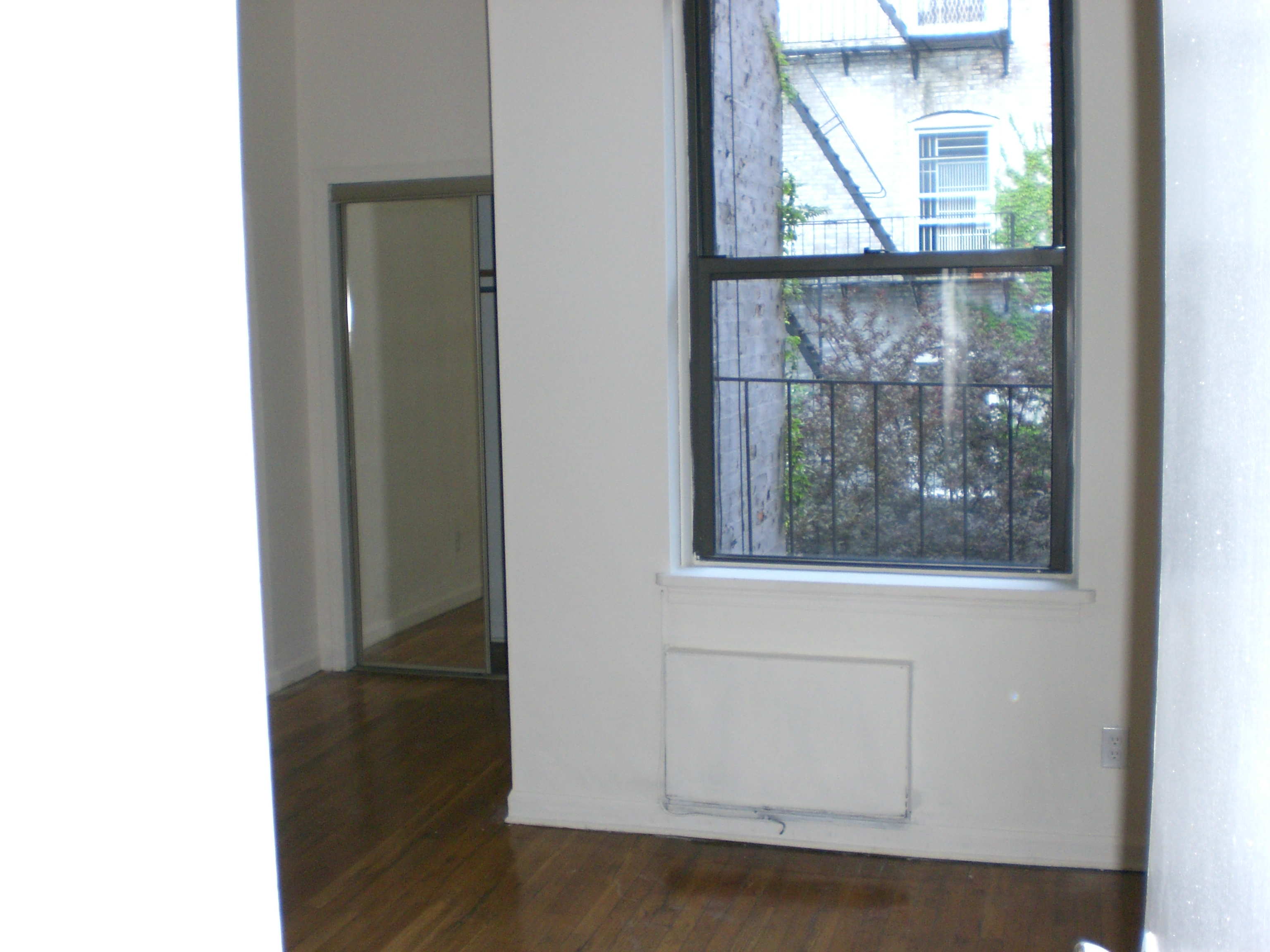 Note that the bedroom gets lots of light even when lights are turned off as in the case here. Also note that a queen size bed fits along the left wall which you are not able to see in this photo.

Also note the large closet with sliding doors in the far rear of the apt. This closet can be extended or you can fit a dresser in that area.